首页 > 关于 > 公司概况 > 新闻中心 >
新闻稿
ON Semiconductor Ranks 485 on FORTUNE 500
Company listed for second year in a row
PHOENIX, Arizona – May 16, 2019 – ON Semiconductor Corporation (Nasdaq: ON), driving energy efficient innovations, today announced that it has been named to the Fortune 500 list of America's largest companies by revenue for the second year in a row; moving up seven positions from last year. ON Semiconductor is a premier supplier of high performance silicon solutions for energy efficient electronics. The company's broad portfolio of power and signal management, logic, discrete and custom devices helps customers efficiently solve their design challenges in automotive, communications, computing, consumer, industrial, LED lighting, medical, military/aerospace and power applications.
"Being recognized on the FORTUNE 500 for the second year in a row is a testament to our entire global team and the partnerships we have cultivated with customers and suppliers around the world," said Keith Jackson, president and CEO of ON Semiconductor. "We continue to invest in our infrastructure, scale, technology, and talent. All of these investments are yielding strong results as evidenced by our momentum and by increasing customer selection of ON Semiconductor solutions for the full ecosystem."
"Another record-setting year was delivered by ON Semiconductor in 2018," said Bernard Gutmann, executive vice president and CFO. "The industry faced challenging macroeconomic conditions, yet we delivered record revenue and free cash flow. Our growth drivers remain intact, and we are well-positioned to continue to outperform the industry. Customer interest in our comprehensive portfolio continues to be very strong, with evidence of positive revenue synergies."
Headquartered in Phoenix, Arizona (USA), the company has over 160 locations in North America, Europe and Asia and a global employee count of more than 36,000. This global presence combined with the depth and breadth of its portfolio of over 86,000 products and an extensive intellectual property portfolio enables the company to be agile and competitive in an ever changing market.
In addition to this accomplishment, ON Semiconductor was recognized in 2018 as one of Fortune's 100 Fastest Growing Companies, one of Wall Street Journal's Management Top 250, was listed on the Dow Jones Sustainability Index and was recently recognized by Ethisphere as one of the World's Most Ethical Companies for the fourth year in a row.
For the FORTUNE 500, companies are ranked by total revenues for their respective fiscal years. For more information about the list, please visit http://fortune.com/500).
关于安森美半导体
安森美半导体(ON Semiconductor,美国纳斯达克上市代号:ON)致力于推动高能效电子的创新,使客户能够减少全球的能源使用。安森美半导体领先于供应基于半导体的方案,提供全面的高能效电源管理、模拟、传感器、逻辑、时序、互通互联、分立、系统单芯片(SoC)及定制器件阵容。公司的产品帮助工程师解决他们在汽车、通信、计算机、消费电子、工业、医疗、航空及国防应用的独特设计挑战。公司运营敏锐、可靠、世界一流的供应链及品质项目,一套强有力的守法和道德规范计划,及在北美、欧洲和亚太地区之关键市场运营包括制造厂、销售办事处及设计中心在内的业务网络。更多信息请访问http://www.pdfsmanualstree.com。
• 请关注官方微博@安森美半导体
• 请关注官方微信。请搜微信号onsemi-china或扫描二维码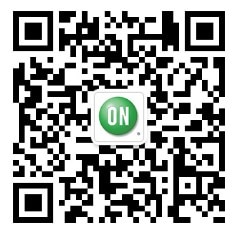 # # #
安森美半导体和安森美半导体图标是 Semiconductor Components Industries, LLC的注册商标。所有本文中出现的其它品牌和产品名称分别为其相应持有人的注册商标或商标。虽然公司在本新闻稿提及其网站,但此稿并不包含其网站中有关的信息。